Welcome

Neighbor Addresses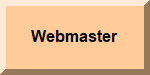 Please send corrections and suggestions to:.

Source:   neighbor contributions ONLY and can not be used for unathorized use.

The information entered will be used for the Homeowners Association and the official newsletter database and for the entry gate directory. This list is not to be used for unathorized mailing lists.

In addition, you can join the mailing list to receive additional community notifications, by selecting the "Join the e-mail List" option.  The email list is NOT affiliated with the Home Owners Association and is seperate from the web site.

We also have a password protected "Neighbors Listing" web page so neighbors can contact other neighbors and limit the information to neighbors only.

So join this list by selecting the"Join the Neighbors Web List".




This page was last updated on: November 8, 2021