This page was last updated on: November 13, 2019
If you want to submit an ad for this or any page, send the text of your ad and if you have a photo, send it to me..


FOR SALE

Handcrafted Old Fashion Drip Dolls

Haywood Angels

Great gifts for Christmas or any occasion. Made of gold or silver cloth

Embossed with various decorations and poised for home decor.

I use mine at Christmas for a table arrangement and throughtout the year as angel decorations.

Come in three different sizes 10". 13", or 16" tall.

Prices are $25, $35, or $45.

If you want to stop by the house to see them give me a call - 875-9799.

Jean Urick

click for larger photo                                         yurick@selu.edu
posted 09/16/02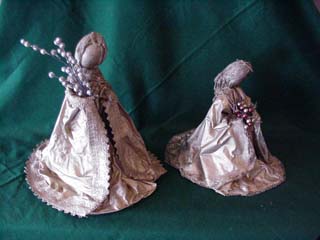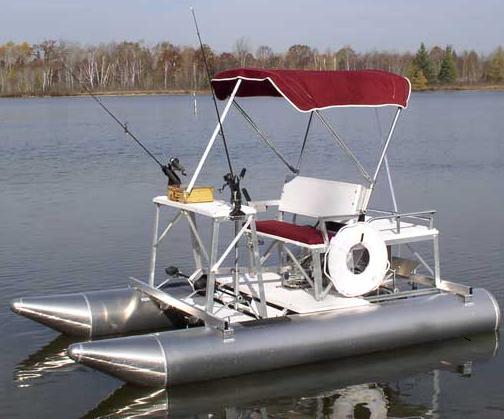 The Original Aqua Cycle

5 Models to choose from.

All Aluminum, Stainless Steel, and Urethane

Construction.

All aqua Cycles have Front and Rear rudders for very

responsive steering.

Extremely light and stable design

Pedal configuration allows one person to sit in

center when going alone.

Model available with Total Solar powered

electric system, Never charge battery!

4x4 model allows four people to pedal.

Fish when "YOU" want to!

Options available include: Bimini top, Seat Cushions,

Life Ring, Front Fishing Table, Rod holders, Rear deck,

Rear deck railing.

Built to meet the demands of resort and rental use.

Inexpensive water Fun, Fishing, and Exersize,

and best of all...

Leave Outside all year around!

Prices as low as $2250

Great  gift for the entire family.

Delivered to your door!

Buy Now to insure Availability for the holidays.

For more info, Contact:

Ken Daschner       (985) 796-5300 or (985) 373-1270                                                                                 posted 10/21/04

Throughout the years The Floating Dock Shop has serviced the docking needs for many of the residents of the beautiful Lake Ramsey community.  It is an area that we have certainly come to appreciate and love.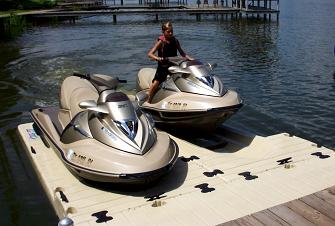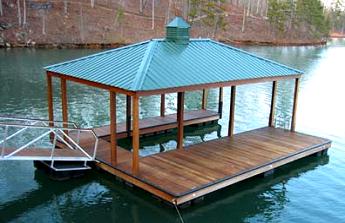 FOR SALE

2001 Yamaha XL Wave Runner

New mats, new seats recent overhaul,

low hours with trailer and floating dock.

Jet Ski and trailer $4,000, dock $1,500

or both for $5,000.

Call Bob Panek 985-809-9945.

posted 05/11/13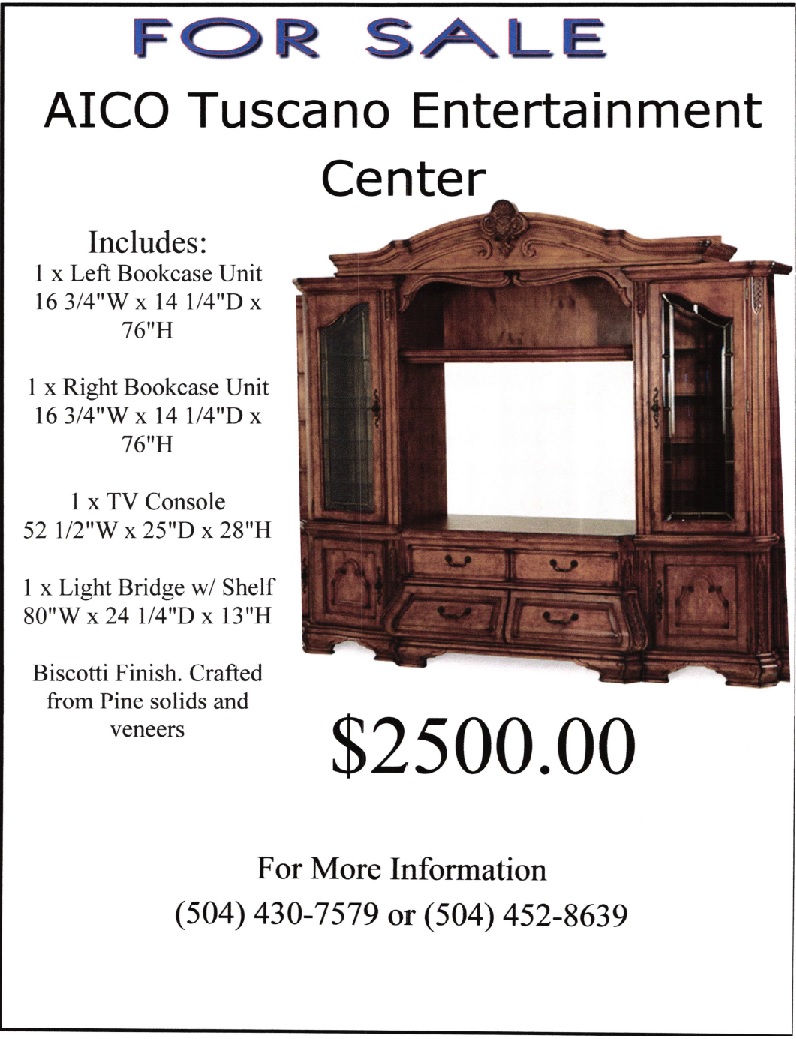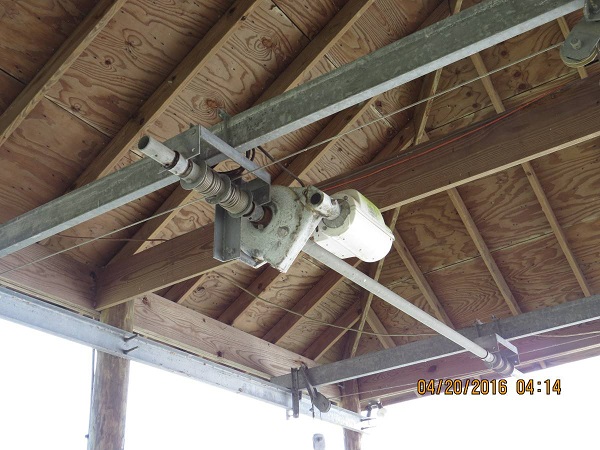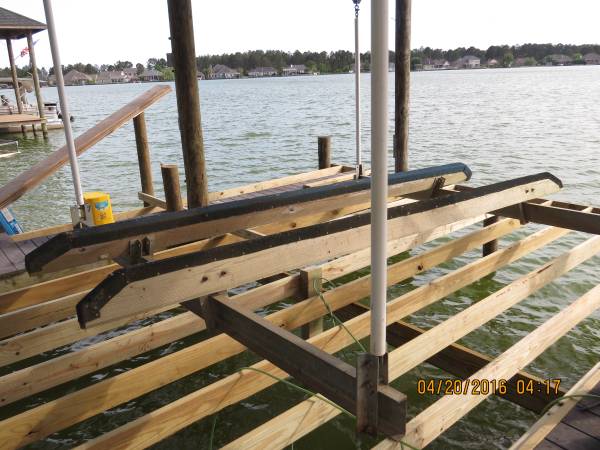 FOR SALE

Liftmaster Boat Hoist  $1,500 OBO

I have a Liftmaster boat hoist with a 3/4 motor and the lift is rated for 6000 Lbs. It has 4 rollers with double cable. The price is $3200 if I take it down or if you take it down it is $2700. If you make a best offer below the $3200 and I have to take it down there is still a $500 charge for the removal. Many pictures are included. I had a 21' Sea Ray that I sold and I am not getting another boat therefore I am selling the Lift. The motor is enclosed in a case so it is great in all types of weather.

FOR SALE

2015 Bayliner Element XL (19ft.)

115 Mercury outboard w/ 32 hrs.

Rigged for fish and ski

24 volt Motor Guide Trolling Motor

3-Bank on-board battery charging system

3 new deep cycle batteries

Single axle galvanized trailer

Sale Price:  $22,500

13214 Lake Bend Dr.

Harry@delmarus.com, Cell # 337-412-1995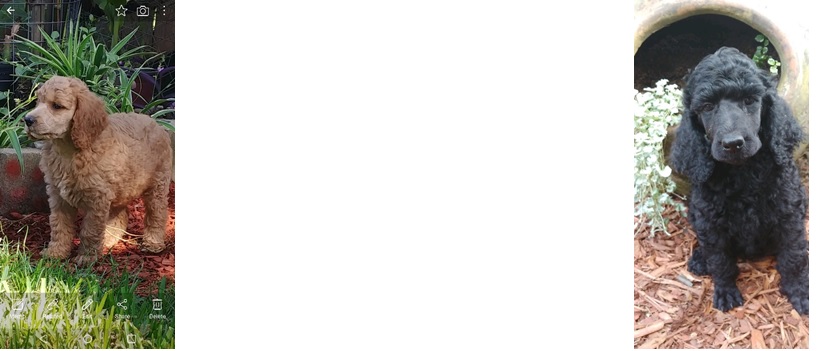 Standard Poodle Puppies For Sale

Born May 17, 2018

Puppies are raised in home, have all

shots/wormed, tails docked and

declawed and come with a health

guarantee.

One male, apricot color and

one female, black available.

Cost $950.00 each.

Contact via telephone or text:

Dominique Thomas 504-401-0381

posted 07-11-18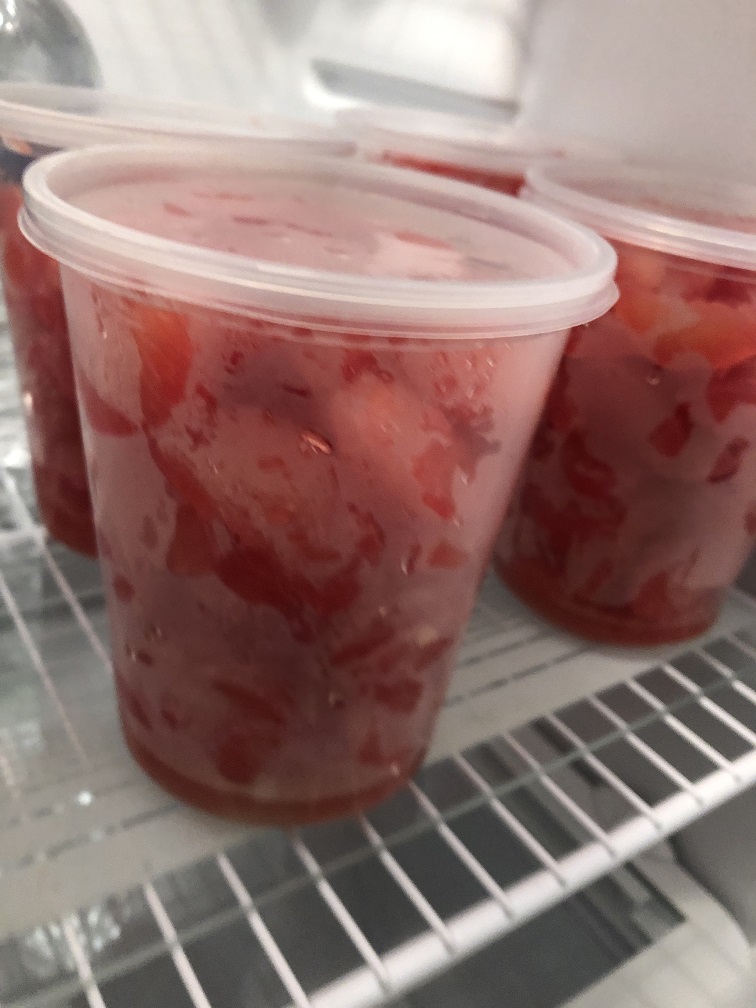 FOR SALE

Pink grapefruit for sale right off the tree.

Juicy and delicious.

Contact Rita at 985-773-7509

32oz. Container $9.00